It's a very good decision to buy used or cheaper refurbished iPhone 7 32 GB as the iPhone lasts longer than any other android phones in the market as apple gives timely software update and also lasts longer and hangs lesser than any other phone in the market. So it is always a good decision buying an iPhone whether it's a new one or used or refurbished.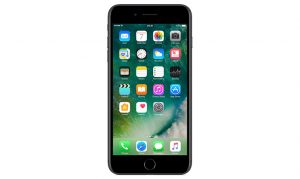 So these are some tips regarding choosing your cheapest and good quality iPhone 7 32GB
How to spot a fake iPhone in market: As there are lot many models available in the market even the Made in Korea brand is fake in the market as they will sell cheating you with the cost value as they will offer less price value than any other in the market.
How to spot a difference between used and refurbished iPhone: As the difference include that if you are buying an iPhone directly from apple than it will come as same warranty as of new iPhone but at some point seal of that set had broken due to some reasons and this phone cannot be treated as new one, but the prices may be much higher than used one, in refurbished it is not at all used. If your phone is refurbished then you can always check a serial number of the iPhone which is written at the back in at Apple's website. So probably it's a good decision if you are buying good quality refurbished iPhone 7 32GB
Make sure your used iPhone Looks as new phone: As it is important if you buy cheap used IPhone 7 32 GB than it is necessary that the phone doesn't have scratchy old looks and all the shine has faded away as remember that the phone will be with you where ever you go, so buying cheaper old iPhone 6s will not give any good impression to others.
Always verify ESN, IMEI Or MEID Number: Each and every cell phone has a unique ESN, IMEI Or MEID Number which is printed on the device as you need to check that on apple's site so that to confirm that the device is not fake. Many of the iPhone dealers sell the duplicate copy of the iPhone beware of those dealers.
How to verify whether the device is either stolen or locked: As discussed entering the IMEI number to Apple's site will give us the information about the locked or stolen devices.
Make sure the used iPhone is not water damaged: all the genuine iPhone 7 32 GB Products there comes with liquid contact detector (LCI). AS LCI will turn on when it comes in contact with LCI. As Apples,one-year warranty plan does not include water damage. So before buying a good conditioned used iPhone 7 32GB is water damaged.
Conclusion: So before buying any of the used iPhone take care of above points as there are many of the different factories make are available in the market as they will cheat you offering the lower price than market, so beware of these type of dealers and perform theabove-mentioned test.
Apart from these,there is anadvanced level test which we will be providing to you in ournext blog.
This post is originally posted on localbusinessau.org, re-published with permission.